Zachary loved hockey and baseball. His favorite movies were The Sandlot, The Mighty Ducks, D2 (D3 was not out yet), Pinnocchio, and The Fox and the Hound. 

Zachary knew all the words to "I Swear" and "Everything I Do". He also loved to dance and sing to "Can't Touch This" and "Whoomp! There It Is". He would often grab his hockey stick and puck and dance around to the music while he played hockey. 

Welcome to 

Remembering Zachary

with us January 17, 1992

with Jesus October 6, 1994

Zachary was a special little 

boy that will always 

hold a place in our hearts. 

In fact, he holds a place in the hearts of a lot of people. 

He was a loving, smart, well-behaved child that loved to learn. Zachary loved people. He loved to smile and laugh, both of which were contagious. He loved life. He really did! He loved Sunday School and he loved Jesus. 

He loved playing with his cousins. 

He had such a 

creative imagination. 

He could make anyone smile, regardless of their mood.

Zachary is greatly missed by 

all that knew him.

He is even missed by those 

that never got the chance.

His book was done.... 

every chapter written...

This website was created in memory of our precious little Zachary, who was taken from us at just 

2 1/2 years old from a brain tumor...

Zachary has been gone for 25 years now and would be 27 years old and would have already graduated college.. (wonder what his career would be...) He would actually be older than we were when he went home to live with Jesus. 

As you browse through the different pages of this website, hopefully it will give you some insight on just how special this little angel was to us, and how he will always remain in our hearts.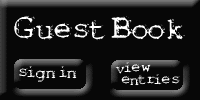 Zach being silly. He put his shirt on inside out and backwards!!

Tired little boy... sweet dreams.

This picture was taken at a rest area in Georgia on our last family trip. We had spent Labor Day weekend (1994) with relatives in Chattanooga, TN and were on our way home. This was the LAST picture taken of Zachy-D. 

This website is best viewed with a high-speed internet connection.

Webmaster settings are at 1024 x 768 pixels resolution.

Please be sure to read Zach's story ...

We would love to hear from you and how you found Zachary's website!! Please sign our guestbook before you leave the site. Thanks so much for Remembering Zachary with us....

Last picture taken of mommy and Zachy together. ♥

In 2014, the boys were 

by that same fish. :)